Why Mercedes-Benz is the leading innovator in automobile safety features: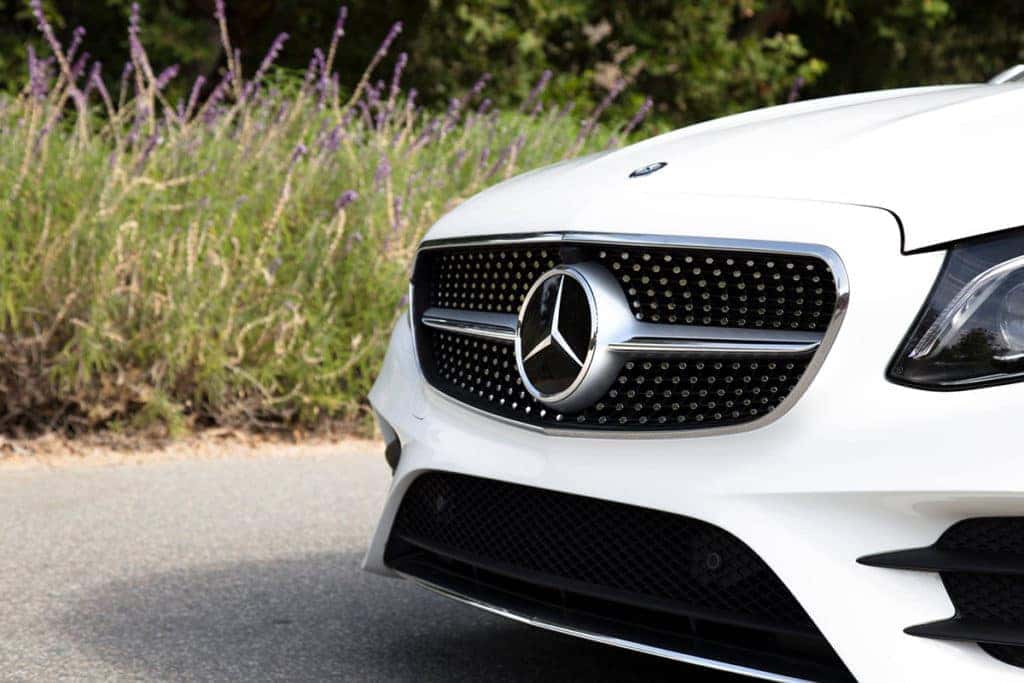 Mercedes-Benz is the leader in safety innovation and has been since the very beginning.
Starting in 1931, Mercedes-Benz was the first to integrate 4-wheel independent suspension in all of its vehicles. The 4-wheel independent suspension allows each wheel to individually react to bumps on the road, making for a much safer and smoother ride. Today, this remains the gold standard for all automobiles.
In 1951, the concept of crumple zones was introduced by Mercedes-Benz. Crumple zones are designed to absorb the energy from the impact of collisions by controlled deformation. Mercedes-Benz created a patent for the crumple zone, the first safety car body with a rigid passenger cell and deformation zones, a safety concept still used universally.
Today, Mercedes-Benz runs "Accident Investigation", a research program created to discover ways to prevent car accidents with technology that will help avert collisions from happening. Through accident investigation research, a plethora of innovative safety technologies have been developed and integrated into Mercedes-Benz vehicles. Some of these innovations have made driving in Southern California safer – and some would argue – more tolerable.
Driving a Mercedes-Benz with Active Lane Keeping Assist and Active Blind Spot Assist helps drivers safely navigate through congested California highways. Lane Keeping Assist Technology can sense when a vehicle is drifting outside a given lane, and it will alert and assist the driver to remain in the lane. When the vehicle is swerving, the Lane Keeping Assist Technology will vibrate the steering wheel, and then if necessary, it will apply the brakes to assist the driver in moving back into their own lane. Active Blind Spot Assist acts as a virtual aid when driving, and will alert the driver if it detects a vehicle is in a blind spot. If it is detected while the driver is changing lanes, the vehicle may apply the brakes and assist in bringing the vehicle back into their given lane.
Mercedes-Benz knows it's drivers and they understand the concept of human error. In today's world, there are so many distractions, such as screaming kids, cell phones, and billboards. Every second a driver's eyes are off the road, the driver and others on the road are at risk. PRESAFE® Brake and Distronic Plus Technology was developed to monitor eminent collisions and react when the driver does not. When a Mercedes-Benz vehicle senses that an accident is about to occur, it will first apply 40% braking power, then let out a sound to make the driver aware of their circumstances. If it feels the driver has not reacted quickly enough, the vehicle will apply 100% braking power to reduce the impact of a collision.
Mercedes-Benz will always put its passengers first, and therefore safety will always be their number one priority when developing new vehicles and technologies. We can only imagine what they will think of next!
Are you interested in a Mercedes-Benz? New or pre-owned, Mercedes-Benz of Laguna Niguel has got you covered. Come in today and check out our vast inventory and world-class dealership. Start your journey off by viewing our online catalog, and then give us a call to set up a time for your VIP appointment. One of our sales representatives will be there to explain to you why you want to drive a Mercedes-Benz and assist you in joining the MBLN family!