Servicing Your Mercedes-Benz at Your Local Dealership vs. An Independent Shop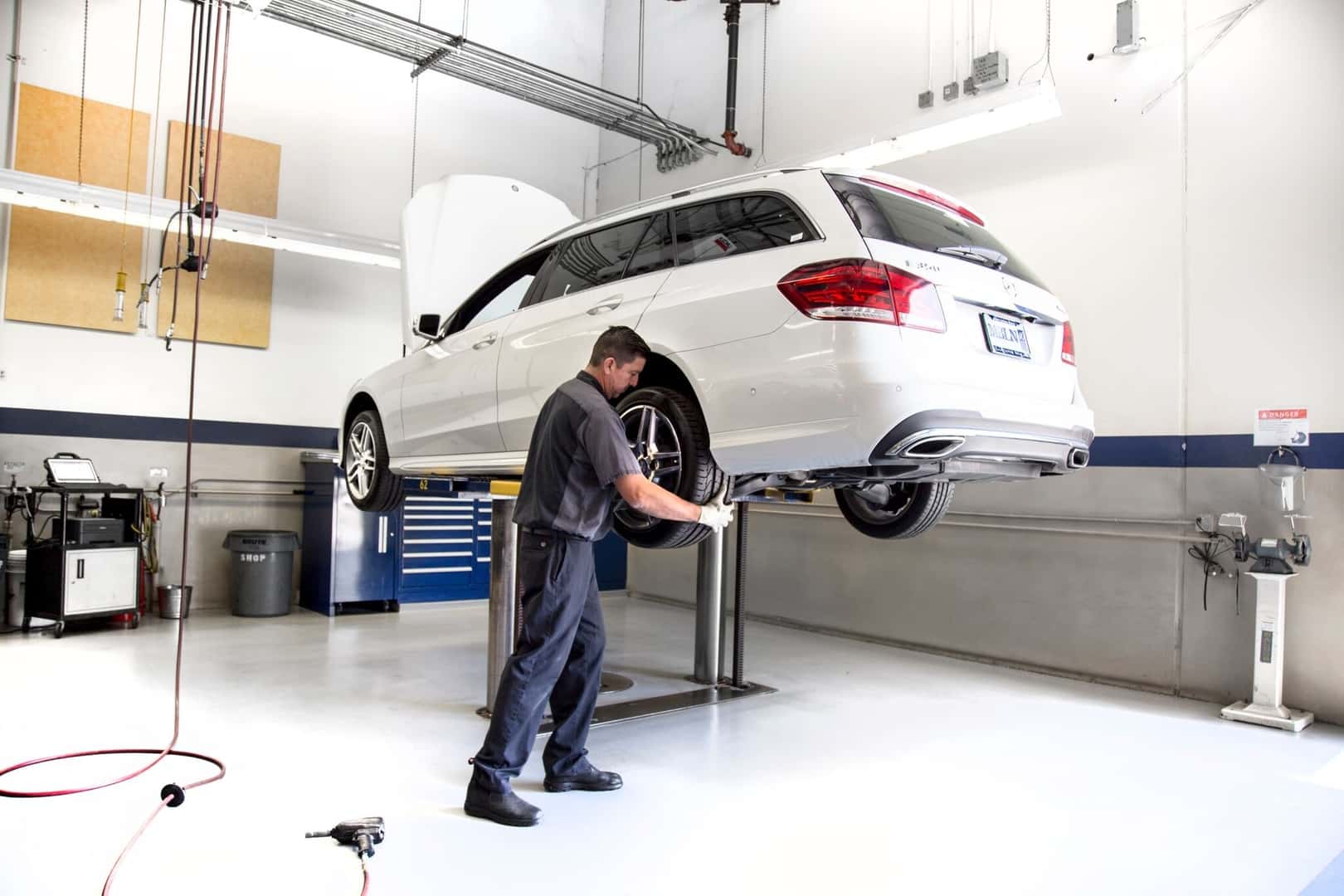 It is a common misconception to think that taking your Mercedes-Benz to get serviced at an independent shop will save you time and money compared to servicing your vehicle at a local dealership. In fact, it can be quite the contrary. Today, we are going to tell you why you want to service your Mercedes-Benz at Mercedes-Benz of Laguna Niguel (MBLN) over an independent shop in Orange County.
Enjoy Zero Wait Time.
That's right. If you've bought your Mercedes-Benz and made a service appointment with MBLN, you will have the luxury of dropping off your vehicle and being on your way out the door in less than 10 minutes.
Complimentary Loaner Vehicles
We get it, you have things to do and places to be. We don't want the act of servicing your vehicle to disrupt your daily duties. Therefore, when you service with MBLN, you will have access to our large fleet of complimentary loaner vehicles so that you can be on your way to a normal day!
Access to Genuine Mercedes-Benz Parts
Our technicians will repair your vehicle using only genuine Mercedes-Benz parts, unlike the independent shops who use 3rd party products not meant for your Mercedes-Benz. More commonly than not, third-party parts on a Mercedes-Benz vehicle will lower its performance level because the parts do not form to the vehicle properly. Why even buy a Mercedes-Benz if it's not going to perform to brand standards?
Mercedes-Benz Master Certified Technicians
No one knows your vehicle better than our Mercedes-Benz Master Certified technicians. Period. Unlike independent shops and everyday mechanics, our technicians go through a rigorous process to achieve their highly sought after and recognizable title. Mercedes-Benz requires each technician to complete 3 years of hands on experience, 2 years of apprenticeship, and between 40 and 50 classroom hours to achieve their certification. To maintain their certification, Mercedes-Benz requires that each technician also passes a quarterly exam. With this excessive training, our Mercedes-Benz Master Certified technicians will accurately diagnose your car and know exactly how to fix it.
When it comes to servicing your Mercedes-Benz at Mercedes-Benz of Laguna Niguel, know that you and your vehicle will be given the ultimate 5 Star service at One Star Drive.
Need to make an appointment? Do so online online or give us a call: 949-558-6344