How To Take Full Advantage Of Our YESvember Black Friday Weekend Sales Event: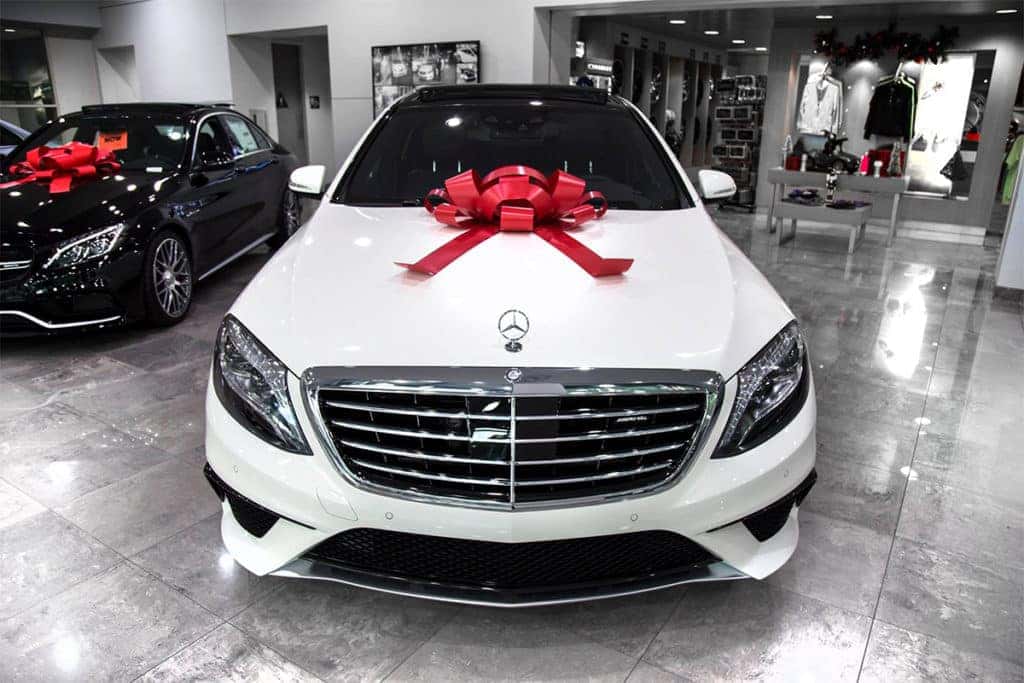 When one thinks of Black Friday shopping, chaos comes to mind. Notorious for the crowds of frantic shoppers and lengthy checkout lines, scoring a great deal on Black Friday can be quite an overwhelming experience. But at Mercedes-Benz of Laguna Niguel, we are making it easy for our customers to get Black Friday savings all weekend long during our Black Friday Sales Event in YESvember.
At MBLN we value our customers' time, especially during the holidays. This Black Friday, getting a great deal on a new or pre-owned Mercedes-Benz will be anything but chaos – because as always – we are committed to making the entire car-buying process simple, efficient and easy.
To help you prepare for the most seamless Black Friday car-buying experience, here are a few tips to get the most out of the Mercedes-Benz of Laguna Niguel Black Friday Sales Event.
Before you step foot in the dealership, review your options by browsing our new or pre-owned inventory on mblaguna.com. Research which models you prefer, what colors you like, and which packages and features you are interested in beforehand so that when you schedule an appointment to meet with your dedicated Mercedes-Benz consultant, our team will have all your options prepared for you. To view our Inventory, click here.
Cut through the Black Friday madness by scheduling a VIP appointment with your very own Mercedes-Benz consultant. Your Mercedes-Benz consultant will plan a well-organized and pleasant shopping experience customized to your desires and needs. When you arrive at the dealership, your Mercedes-Benz consultant will prepare the vehicles you are interested in and have them ready to test drive within minutes of your arrival. By scheduling a VIP appointment, your car-buying experience will be much more efficient, and it can drastically speed up your Black Friday car-buying process. To schedule an appointment, click here.
FILL OUT A CREDIT APPLICATION AT HOME
When you are ready to say yes to an offer, having your credit pre-approved will save you lots of time. After picking out and test driving the car of your choice, skipping the credit-approval step in the car-buying process will make it that much easier to get you into the car of your dreams. Another reason we advise our guests to fill out a credit application beforehand, is that in the event we need additional information for your approval, you'll be prepared with that when you come in. To fill out your credit application, click here.
If you will be trading in your vehicle to use toward your down payment on a new vehicle, it is always good to have a rough idea of the value of your trade. You can discover the worth of your vehicle with two simple steps with our Value Your Trade tool. Please note that although it is advised to educate yourself on the worth of your vehicle beforehand, we are committed to providing top dollar for your vehicle once we appraise it ourselves at the dealership. Keep in mind that regardless of what your research tells you, we may be able to provide you more. To value your trade, click here.
This holiday weekend, don't let the preconception of Black Friday shopping detour you from getting unheard of deals on your next dream car. From Nov. 24- Nov. 26, bring the family to Mercedes-Benz of Laguna Niguel to lock in Black Friday prices, and if the spouse and kids can't make it, we will guarantee to have you in and out of the dealership with a new car in time to spend the holidays with your loved ones. This is a Black Friday Sales Event you don't want to miss.